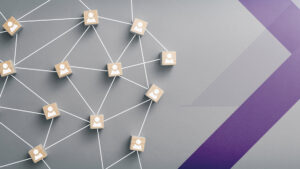 New – Nouveau – Saskatchewan Polytechnic
Academic Chair, School of Nursing
New – Nouveau – University of Manitoba
Instructor II or Senior Instructor 
New – Nouveau – Thompson Rivers University
Assistant Professor / Associate Professor
New – Nouveau – University of Manitoba
Instructor II or Senior Instructor
New – Nouveau – York University
Sessional Assistant Professor, Teaching Stream,, Common and Complex Challenges Across the Lifespan and Global Health
New – Nouveau – Fempro, First Quality
Clinical Sales Representative, British Columbia
New – Nouveau – University of Victoria
Assistant or Associate rank (multiple positions)
New – Nouveau – University of Victoria
Assistant or associate rank, preferential hire – Indigenous peoples (one position)
New – Nouveau – University of Victoria
Assistant Teaching Professor, Nurse Practitioner (one position)
New – Nouveau – University of Victoria
Assistant Teaching Professor, Nurse Practitioner, limited term (2yrs) (one position)
New – Nouveau – Thompson Rivers University
Instructional Support, Practice Placement
New – Nouveau – University of the Fraser Valley
Several temporary/sessional faculty positions
Last update: May 13, 2022
Dernière mise à jour: 13 mai 2022
Rates subject to change
CASN.ca Job Posting Fees / Frais d'affichage d'offre d'emploi sur CASN.ca/fr/
Submission / Soumission
Member / Membre
Recruiting Agency /Agence de recrutement
Non Member / Non-membre
(Approximately 250 words or one page / Environ 250 mots ou une page)
one month (or less) publication / Affichage d'un mois (ou moins)
$300.00
$400.00
$500.00
two month publication / Affichage de deux mois
$400.00
$500.00
$650.00
three month publication / Affichage de trois mois
$550.00
$650.00
$850.00
four month (or more) publication / Affichage de quatre mois (ou plus)
$700.00
$800.00
$1050.00
NOTE:
Rates above include all applicable taxes and are subject to change.
An extra charge of $100 is applicable for each extra page.
Recruiting agencies representing non-member schools of nursing or external nursing organizations will be charged the non-member rate.
Standard job postings should contain approximately 250 words of text and/or be one page in length. There will be an additional charge for multi-page ads. CASN welcomes job postings in French and/or English and will post opportunities in the language(s) in which they are submitted.
Job postings are added each Friday. Please submit your advertisement 3 business days prior to posting. We request that all submissions be sent electronically in Microsoft Word or PDF format to the following address: inquire@casn.ca. Please include your logo should you wish to have it posted with your job posting advertisement.
REMARQUE :
Les frais ci-dessus comprennent toutes les taxes applicables et peuvent changer, sans préavis.
Un supplément de 100 $ s'applique pour toute page supplémentaire.
Les agences de recrutement qui représentent des écoles de sciences infirmières non-membres ou des organismes de soins infirmiers se verront facturer le tarif de non-membre.
Un avis d'offre d'emploi devrait normalement contenir environ 250 mots ou tenir sur une seule page. Il y aura des frais additionnels pour des annonces à pages multiples. L'ACESI est ouverte à recevoir des offres d'emplois en français ou en anglais, et les avis d'emplois sont annoncés dans la langue dans laquelle ils ont été soumis.
Les offres d'emplois sont affichées chaque vendredi. Veuillez soumettre votre annonce 3 jours ouvrables avant l'affichage. Les soumissions doivent être envoyées électroniquement, en format Microsoft Word ou PDF, à l'adresse suivante : inquire@casn.ca. Veuillez inclure votre logo si vous souhaitez l'afficher avec votre avis d'emploi.