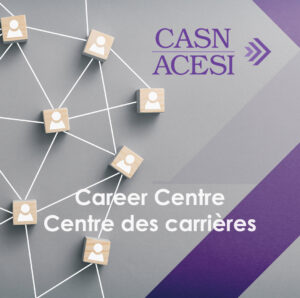 Welcome to CASN's online resource dedicated to employment opportunities in nursing education.
Our nation is experiencing an unprecedented shortage of nurse educators, and so bringing together job seekers and schools of nursing in need of faculty has never been more critical.
Job Seekers
Below you find a list of external employment opportunities:
Canadian Nurses Association
York University 
University of Toronto 
University College of the North 
University of Toronto
Nipissing University
University of Alberta 
University of Alberta
Sheridan College
Thompson Rivers University
Last update: November 16, 2023
Employers
Reach thousands of potential applicants from the nursing education world with your employment opportunity advertisement on CASN's Career Centre.
Job Posting Fees
Submission
Member
Recruiting Agency
Non Member
Approximately 250 words or one page
one month (or less) publication
$300.00
$400.00
$500.00
two month publication
$400.00
$500.00
$650.00
three month publication
$550.00
$650.00
$850.00
four month (or more) publication
$700.00
$800.00
$1050.00
NOTE:
Rates above include all applicable taxes and are subject to change.
An extra charge of $100 is applicable for each extra page.
Recruiting agencies representing non-member schools of nursing or external nursing organizations will be charged the non-member rate.
Standard job postings should contain approximately 250 words of text and/or be one page in length. There will be an additional charge for multi-page ads. CASN welcomes job postings in French and/or English and will post opportunities in the language(s) in which they are submitted.
Job postings are added each Friday. Please submit your advertisement 3 business days prior to posting. We request that all submissions be sent electronically in Microsoft Word or PDF format to the following address: inquire@casn.ca. Please include your logo should you wish to have it posted with your job posting advertisement.
Looking to support/advertise with CASN? Help raise your profile among decision-makers in Canadian nursing education.