Date: Thursday, June 10, 2021
Time: 11:30 a.m. to 4:00 p.m. EST (Ontario/Quebec)
Location: Virtually via Zoom. The Zoom link will be provided via email to registered participants the day before the forum date.

Theme: Virtual simulation in nursing education: Lessons learned, practical guidance and looking past the pandemic
A day of expert presentations, collaborative dialogue and sharing of ideas about virtual simulation. Presenters will share lessons learned from rapid uptake during the pandemic as well as practical guidance. The forum provides a venue to discuss challenges and opportunities, and the future of virtual simulation in nursing education.

Registration fee: $25
Registration deadline: Monday, June 7, 2021
Online registration form:
https://events.myconferencesuite.com/Virtual_Simulation_Forum/reg/landing
Program: 
Virtual Simulation Forum Program
Barbara Wilson-Keates - Academic Coordinator
VSim Survey Report_Barb and Sandra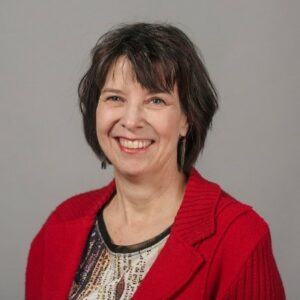 Dr. Wilson-Keates is an academic coordinator for the Faculty of Health Disciplines at Athabasca University and VP International Affairs for International Nursing Association for Clinical Simulation and Learning (INACSL). She has clinical experience in adult medicine and critical care in acute care hospitals across Canada and the United States. Over her nursing career, she has worked in a variety of nursing positions, including clinical nurse, academic and clinical nurse educator, and leader. Her research program examines simulation and future learning technologies as innovative teaching approaches in both in-person simulation centres, clinical settings, classrooms and labs, as well as online, virtual learning environments. As a national and international researcher in simulation pedagogy, Dr. Wilson-Keates is a known consultant for international healthcare faculty and providers on in-person and virtual simulation.
Sandra Goldsworthy, PhD, RN, CNCC(C), CMSN(C), CCNSE - Associate Professor and Teaching Chair
VSim Survey Report_Barb and Sandra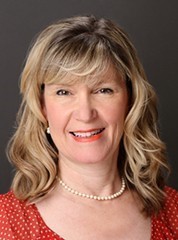 Dr. Sandra Goldsworthy is a nurse education leader who is recognized as a simulation and critical care expert, researcher and author. She is the recipient of the Canadian Nurses' Association Order of Merit in Education and was one of 10 University of Calgary inaugural Teaching Scholars. Sandra is author or editor of nine books including: 'Simulation Simplified: A Practical Guide for Nurse Educators', 'Simulation Simplified: Student Lab Manual for Critical Care Nursing' and 'The Compact Clinical Guide for Mechanical Ventilation'. Dr. Goldsworthy's is currently an Teaching Chair of Online and Virtual Experiences and Associate Professor in the School of Nursing at Nipissing University. Sandra's previous positions have included: Associate Dean Teaching, Learning and Technology, Director of Blended and Online Learning and Associate Professor (with tenure) in the Faculty of Nursing at the University of Calgary. In addition, she held a Research Professorship in Simulation from 2015-2019. The Research Professorship resulted in the development of a research team, research collaborations (locally, nationally and internationally) and design and implementation of more than 15 active research projects of which she is principal investigator. Sandra holds three national certifications: Canadian Nurses Association credentials in Critical Care and Medical Surgical Nursing as well as CASN Canadian Certified Nurse Simulation Educator credential (CCNSE). She is a member of a number of national and international committees including her roles as a Vice President of the World Federation of Critical Care Nurses Association and Co-chair of the CASN Virtual Simulation Advisory Board. Dr. Goldsworthy is passionate about improving patient safety and provider preparation through simulation. Her research program focuses on the impact of simulation in building competence in recognition and response to the deteriorating patient, reduction of medication errors and improving health team communication competencies through interprofessional simulation education.
Topic 1: Preparing faculty and students for virtual simulations
Sufia Turner - Instructor and the Simulation Program Lead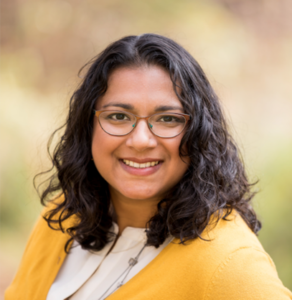 Sufia Turner, RN, MN, CCSNE is an Instructor and the Simulation Program Lead at the College of Nursing, Rady Faculty of Health Sciences at the University of Manitoba. Sufia has been a registered nurse since 2005 and worked primarily in intensive care at Stanford Hospital in California before coming home to Winnipeg and working in the Surgical Intensive Care at Health Science Centre. She completed a Master of Nursing with a focus on nursing education and simulation pedagogy. In her role as the Simulation Program Lead Instructor, Sufia has been developing, coordinating, facilitating and implementing simulations within the undergraduate program. Sufia uses her role as a simulation educator to create a safe learning environment for simulation-based learning and her pre-briefing script and educational tutorial that she developed has had uptake in Colleges of Nursing in Canada and the United States.

Lee-Anne Stephen - Associate Professor
CASN VSim Forum_LeeAnne Stephen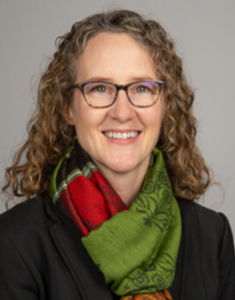 Lee-Anne Stephen is an Associate Professor at the University of the Fraser Valley (UFV), where she teaches undergraduate BSN students and supports the development and implementation of simulation learning activities.  Her research focuses on the student experience in simulation and using experiential approaches when teaching interprofessional competencies to undergraduate students. During her time at UFV she has developed many pediatric mannequin simulation experiences and she was part of a team that developed the NLN ACE-P unfolding case studies and teaching strategies.  Since 2017 she has been exploring the use of virtual simulation in undergraduate nursing education.  In her research and teaching, she has utilized avatar screen-based virtual simulations, immersive virtual simulations, as well as serious games.  Additionally, during the pandemic, she facilitated mannequin simulation learning experiences using zoom.

Lorraine Betts - Professor and Academic Simulation Coordinator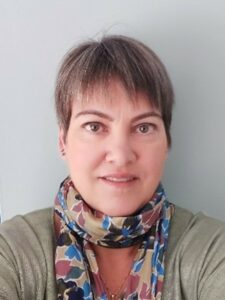 Lorraine Betts, Nursing Professor and Academic Simulation Coordinator at George Brown College, has extensive experience in using simulation for both learning and teaching and is very passionate about simulation education. Ms. Betts, along with another colleague, has mentored nursing faculty in debriefing both in- person and virtual simulation. Prior to joining George Brown College, Lorraine practiced as an Emergency nurse for 14 years at what is now known as Trillium Health Partners- Mississauga Hospital.
Ms. Betts completed both the Comprehensive and Advanced Instructor Courses from the Centre for Medical Simulation in Boston and is a Certified Healthcare Simulation Educator. Lorraine is a member of the Society for Simulation in Healthcare, International Nursing Association for Clinical and Simulation Learning, and Simulation Canada and has recently joined the Association for Standardize Patient Educators.  Ms. Betts is a Site Reviewer as well as a member of the Certified Healthcare Simulation Educator Content Advisory Team for SSH and has recently been asked to join INACSL's Debriefing Standards subgroup.
Recently Lorraine has expanded her portfolio to include research and virtual simulation and has several publications.  She has presented her work on integrating Body InteractTM, a virtual patient simulator, into nursing education both nationally and internationally.
Nicole Harder - Associate Professor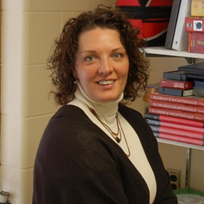 Dr. Nicole Harder is an associate professor at the University of Manitoba.  She has been involved in simulation since 2005 and was instrumental in discussions with her local nursing education regulatory body that approved the replacement of 25% of clinical hours with simulation hours in the undergraduate nursing curriculum. Her work generally focuses on the use of simulation to develop non-technical skills for the health care environment. Nicole has been on the board of various organizations, including the International Nursing Association of Clinical Simulation and Learning, Réseau Simulation Canada Network, and the Western Region for the Canadian Association for Schools of Nursing.  She is the current Editor-in-Chief for the journal Clinical Simulation in Nursing.
Topic 2 : Effective debriefing for virtual simulations
Margaret Verkuyl - Professor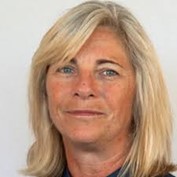 Margaret Verkuyl NP:PHC, MN is a nursing professor at Centennial College for over 16 years. Since, 2013, she has been a leader in developing and researching virtual simulations and interactive etextbooks. Over the years, the virtual simulations won nine prestigious local and international awards. While gaining international attention, the VGS have become pervasive in nursing education globally. More recently, she developed an open access Virtual Healthcare Experience with numerous different virtual gaming simulations. These experiential learning experiences reflect her personal teaching philosophy to engage learners in experiences and provide reflection opportunities to increase knowledge, acquire skills and develop clinical decision-making skills. Concurrently, she has been involved in numerous research projects related to the outcomes of using virtual simulations and how to embed them effectively in curriculum.  Her research and work are disseminated through articles in peer-reviewed journals, book chapters and presentations at conferences. Her research in simulation has been recognized a number of times, for example she received the 2018 INACSL, Research Excellence Award and more recently, one of her publications was awarded the Society for Simulation in Healthcare: 2021 Article of Influence.
Debra Witmer - Full time Professor
CASN VSim Forum_Deb Witmer and Steph Atthill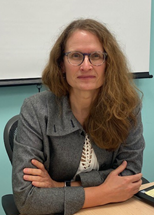 Debra began her career at Georgian in 2001 and currently teaches in both the BScN and PN programs in the simulation environment. She also coordinates the second year of the BScN program. Debra obtained her Master of Health Sciences (Health Promotion) from the University of Toronto and her BScN from McMaster University. She has published articles in journals such as Clinical Simulation in Nursing and the Journal of Nursing Education and Practice. Her interests include simulation, debriefing strategies, maternal /newborn health, and breastfeeding.
Stephanie Athill - Professor
CASN VSim Forum_Deb Witmer and Steph Atthill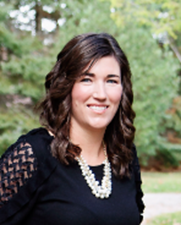 Dr. Stephanie Atthill has worked at Georgian College since 2016 and has been a registered nurse since 2007.  Currently she is a professor within the Bachelor of Science in Nursing program at Georgian College.  Her areas of nursing expertise include adult medical/surgical nursing and postpartum care.  She completed her PhD in nursing education from Western University in 2015.  Her dissertation research focused on nursing informatics competency development within undergraduate nursing curriculum.  Stephanie has presented at conferences and engages in research on topics related to nursing curriculum, informatics, simulation pedagogy and cultural humility.
Marian Luctkar-Flude - Associate Professor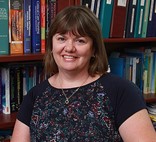 Dr. Marian Luctkar-Flude is an Associate Professor at Queen's University School of Nursing, Co-President of the Canadian Alliance of Nurse Educators using Simulation (CAN-Sim) and serves on the International Nursing Association for Clinical Simulation and Learning (INACSL) Board of Directors as VP Research. Dr. Luctkar-Flude has extensive experience with high-fidelity patient simulation, interprofessional education and online learning. She co-created and teaches in the Canadian Association of Schools of Nursing (CASN) Canadian Simulation Nurse Educator program. Her current program of research focuses on virtual simulation game design and faculty development. She was the 2019 recipient of the Principal's Educational Technology Award at Queen's University for advancing the use of technology such as virtual simulation games in undergraduate nursing education, and the 2019 CASN Pat Griffin Nursing Education Research Scholar Award. More recently she received the Council of Ontario University Programs in Nursing (COUPN) Strategic Contribution to Nursing Education Award acknowledging the contributions of her work with CAN-Sim during the COVID-19 pandemic.
Twitter: @marianlflude
Linked In: https://www.linkedin.com/in/marian-luctkar-flude-1201642a/
CAN-Sim: http://can-sim.ca/
Queen's University: https://nursing.queensu.ca/luctkar-flude

Contact Information:
For more information or if you have questions, please contact Kristine Crosby at kcrosby@casn.ca.