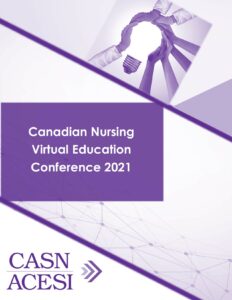 The CASN Canadian Nursing Virtual Education Conference 2021 will take place as follows:
Conference dates: May 3-5, 2021
Start Time: 11:00 a.m. EDT (Ontario/Quebec time) each day
End Time: between 4:30 to 5:30 p.m. EDT (Ontario/Quebec time) depending on the day

Program

Note to individuals with oral or poster presentations: There will not be a "live" Q&A time scheduled during the conference, so you do not have to be available at any scheduled time. Rather, the pre-recorded oral presentations and posters will be posted on the virtual conference platform site, along with a link directly to the presenter's email address. Conference attendees can view all oral presentations and posters "on demand" – i.e. 24/7 during the conference. They will also have access to view them for 60 days after the conference. If attendees have any questions/feedback, they can use the link to email the presenter directly.
Theme: Responding to the Complexity of Nursing Education and Practice
Subthemes:
Ethical issues in nursing education
Nursing knowledge within the curriculum
Simulation/digital practices
Interprofessional/intraprofessional
Assessments and evaluation
Graduate education
Highlights:
Learn from and be inspired by 300+ presenters sharing innovative and creative research
Network and forge new connections with colleagues across Canada and globally
Attend the FUTUR Team's Scientific Forum- "University Education Focused on Transformational Learning for Health Professionals: The Contribution of the Competency-based Approach"
Vote in the poster contest
Visit virtual sponsor booths to win a prize

Keynote speakers
French translation of both keynote addresses will be available to conference attendees.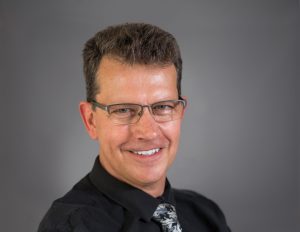 Bernie Garrett, Associate Professor, University of British Columbia, School of Nursing
Keynote address title: Nursing Science and Education in the 21st Century: Where do we go from here?
Biography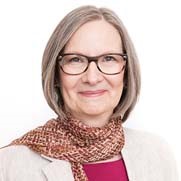 Jacinthe Pepin, Professeur titulaire, Université de Montréal, Faculté des sciences infirmières
Keynote address title: Learning experiences in complex environments: transforming the nursing practice
Biography
Abstract Submission Details
The Call for Abstracts is now closed. All abstracts have been reviewed and abstract submitters have been contacted regarding whether their abstract has been accepted or not. If you submitted an abstract and have not yet received an email regarding the decision, please contact Sheema Inayatulla at sinayatulla@casn.ca.

Registration Fees
| | | | |
| --- | --- | --- | --- |
| | Individuals from CASN Member Schools  | Individuals from non-member Schools | Student |
| Early bird (up to and including March 31, 2021) | $225 CDN | $275 CDN | $180 CDN |
| After March 31, 2021 | $325 CDN | $375 CDN | $280 CDN |
Included with their registration fees, all participants will have access to attend a Scientific Forum:
FUTUR Team – Scientific Forum
Wednesday May 5, 2021
11:00 a.m. to 2:30 p.m. EST (Ontario/Quebec)
University Education Focused on Transformational Learning for Health Professionals: The Contribution of the Competency-based Approach.
The FUTUR team members are from several Quebec universities (Laval University, University of Montreal, University of Sherbrooke and Université du Québec à Trois-Rivières).
Participants are from different disciplinary fields, such as nursing, education, and rehabilitation science.
The team has been funded by the Fonds de recherche du Québec – Société et culture (FRQSC) since 2013.

Registration Information
All accepted presenters must register and pay full conference fees by Sunday, March 21, 2021 to reserve their place in the program. Accepted abstracts will be eliminated from the program if the presenters have not registered and paid by Sunday, March 21, 2021.
Registration deadline for non-presenters: Monday, April 26, 2021
Online registration form: https://events.myconferencesuite.com/Education_Conference_2021/reg/landing
Nurses registered in Québec (Ordre des infirmières et infirmiers du Québec) may use this conference for unaccredited continuing education hours.

Sponsor Information
If your organization would like to be a conference sponsor, please review the Sponsor Package and submit the form provided in the package by Friday, March 5, 2021 (for early bird rate) or Thursday, April 1, 2021 (for regular rate).

Contact Information
Please contact Roxanne Nizio, Administrative Officer-Event Coordinator
Tel: (613) 235-3150 Extension 133
E-mail: rnizio@casn.ca