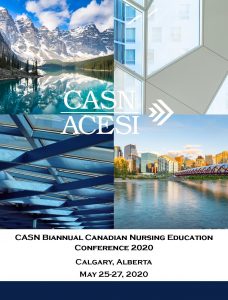 2020 CASN Nursing Education Conference cancelled
Unfortunately, due to several universities/colleges having recently initiated travel restrictions, and COVID-19 now being declared a pandemic by the World Health Organization, CASN's Executive Director Cynthia Baker and President of the Board Sonya Grypma decided to cancel the 2020 CASN Nursing Education Conference and post-conference workshops, which were to be held in Calgary from May 25-27, 2020. 
The Province of Alberta has also now banned all public gatherings of more than 250 people. Please see details: https://www.alberta.ca/coronavirus-info-for-albertans.aspx#p22780s5.
We have worked with the Westin Hotel in Calgary in order to reschedule the conference for spring 2021. The new dates are May 3-5, 2021. Please stay tuned for details.
Our plan is to honour the accepted abstracts from this year's cancelled conference.
The online registration link has been closed. Refunds will be issued to those of you who have registered/paid. Full refunds will be issued to those of you who have registered/paid.
If you have already booked your travel (flight, etc.), please contact your travel vendor (airline or travel agent, etc.) and/or your insurance agency if you purchased trip cancellation insurance to find out your options. We understand that some airlines are offering credits or changes at reduced or lowered change fees.
If you have already booked your accommodation, please contact the hotel to cancel your reservation.
We apologize for any inconvenience this may have caused you. Please feel free to contact us if you have any questions.
The CASN Biennial Canadian Nursing Education Conference 2020 will take place as follows:
Conference dates: May 25 to 26, 2020
City: Calgary, Alberta, Canada.
Location: The Westin Calgary – 320 4th Avenue SW
Theme: Responding to the Complexity of Nursing Education and Practice

Subthemes:
Ethical issues in nursing education
Nursing knowledge within the curriculum
Simulation/digital practices
Interprofessional/intraprofessional
Assessments and evaluation
Graduate education
Post-Conference workshops:  Wednesday, May 27, 2020 – Morning
Workshop Topics – Select one:
Relationship building using simulation – max 60 spots available.
Assessment and Evaluation Strategies in Nursing Education – max 40 spots available
Research and Scholarship – max 24 spots available
Keynote speakers
Simultaneous French translation of both keynote addresses will be available to conference attendees.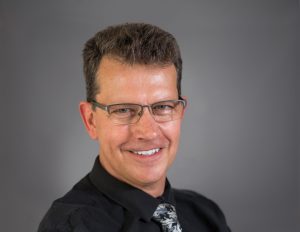 May 25: Bernie Garrett, Associate Professor, University of British Columbia, School of Nursing
Keynote address title: Nursing Science and Education in the 21st Century: Where do we go from here?
Biography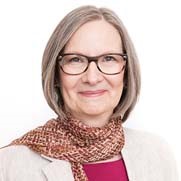 May 26: Jacinthe Pepin, Professeur titulaire, Université de Montréal, Faculté des sciences infirmières
Keynote address title: Learning experiences in complex environments: transforming the nursing practice
Biography
Registration Information
Registration closes: Friday, May 15, 2020
Registration Fees:

Conference – May 25-26:
Cost includes breakfasts, lunches and breaks
| | | |
| --- | --- | --- |
| | Early bird (up to and including March 20) | after March 20 |
| Member | $675 CDN | $725 CDN |
| Non-member | $725 CDN | $775 CDN |
| Student | $370 CDN | $395 CDN |
Networking Reception – evening of Monday, May 25 – optional:
| | |
| --- | --- |
| Member | $50 CDN |
| Non-member | $60 CDN |
| Student | $40 CDN |
Post-Conference Workshop – morning of Wednesday, May 27 – optional
$175 CDN – cost includes breakfast
Nurses registered in Québec (Ordre des infirmières et infirmiers du Québec) may use this conference for unaccredited continuing education hours.
Hotel Reservation Information
Book your hotel reservation before April 24, 2020, 5 p.m. Calgary time to secure the special CASN Conference 2020 guestroom rate ($219.00 for traditional Westin Room) by clicking here: Event Reservations
For additional reservations assistance, please call 1-888-627-8417 and mention the "Canadian Association of Schools of Nursing (CASN)" guestroom block.
Marriott Bonvoy loyalty members receive special perks when staying at The Westin Calgary. Consider becoming a member here: https://www.marriott.com/loyalty.mi
Travelling to the Conference
Air Canada is offering a travel discount for conference attendees.
For North America: 5% standard fares, 10% flex & up
For International Travel: 10% on standard fares & up
Promotion Code: KR9PZKD1
To book a flight with your promotion code, access www.aircanada.com and enter your promotion code in the promotion box. The discount will be automatically calculated for you.
Rules:
The booking is to be made to the following city: Calgary, YYC (Alberta, Canada)
The travel period begins May 18, 2020 and ends June 3, 2020.
Travel is valid Monday, Tuesday, Wednesday, Thursday, Friday, Saturday, Sunday.
The promotion code is intended for use by conference attendees and organizers and is not meant for distribution outside of authorized channels. Air Canada's Terms and Conditions apply.

WestJet is offering 5% off Econo* and 10% off EconoFlex and Premium fares for travel within Canada and 2% off Econo*, 5% off EconoFlex and 10% off Premium base fares for guests travelling Trans-border. To take advantage of this offer, you will need the discount code listed below. Please visit www.westjet.com/conventions to make a booking online.
Coupon Code: Guest web/Travel Agent web: S51MV38
Promo Code: Travel Agent GDS only: YBD20
Applicable Rules:
The booking is to be made to the following city: Calgary, Alberta, Canada

Travel period: May 17, 2020 to June 1, 2020

No discount will apply to Basic or Business class bookings
*Basic fare class is excluded from discount. Discount codes are valid for travel on the dates indicated above. Percentage discount is applied to base fare. Taxes, fees and charges are extra. The base fare may be represented as Air Transportation Charges (excepting Other Air Transportation Charges) in the booking flow. Other air transportation charges, taxes, fees and charges are not discounted. Discount codes are intended for use by the event attendees and organizers only. Distribution to any outside third parties or unauthorized channel is prohibited. Discount can be used for a one-way or round-trip booking. Discount cannot be applied towards multi-city bookings. Only one discount code may be used per booking. Seasonal start and end dates may apply. No cash value. Discount only applies to flights marketed and operated wholly by WestJet, WestJet Encore, WestJet Link, and Delta flights marketed by WestJet via codeshare.  It is not applicable when traveling with our other code-share, interline or other airline partners. New bookings only. Offer is limited and subject to availability. No cash value. Non-refundable and non-transferable. Discount cannot be used towards the purchase of a Member Exclusive fare or the purchase of a WestJet Vacations package. Discount cannot be combined with any other discount codes or companion voucher bookings. WestJet dollars, Travel Bank and gift cards cannot be used as a form of payment.  Any changes or cancellations to discount code bookings must be made by calling 1-888-937-8538. If the booking is changed or cancelled, the discount will no longer apply. Other restrictions may apply and are subject to change at any time. WestJet's fares, schedules and policies, and any and all equipment used in connection with the provision of the meetings and conventions travel services may be changed or terminated by WestJet at any time and for any reason, in each case without notice or liability. WestJet may terminate or reduce flights to any event city at any time and for any reason without notice or liability.
Statement regarding coronavirus (COVID-19)
Abstract Submission Details
The Call for Abstracts is now closed. All abstracts have been reviewed and abstract submitters have been contacted regarding whether their abstract has been accepted or not. If you submitted an abstract and have not yet received an email regarding the decision, please contact Sheema Inayatulla at sinayatulla@casn.ca or 613-235-3150, x122.
Sponsor/Exhibitor Information
If your organization is interested in becoming a sponsor or exhibitor, please see details provided in the Sponsorship/Exhibitor Package.
Contact Information
Please contact Roxanne Nizio, Administrative Officer-Event Coordinator
Tel: (613) 235-3150 Extension 133
E-mail: rnizio@casn.ca