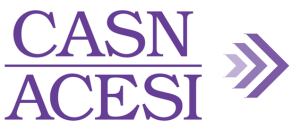 The Canadian Association of Schools of Nursing is pleased to announce the development of an accreditation program for schools of nursing offering bridging programs for internationally educated nurses (IEN). The project to pilot this program, titled Promoting Continuous Quality Improvement in Bridging Programs for Internationally Educated Nurses through Accreditation is funded by Health Canada.
As part of an initiative that concluded in 2012 CASN created Guiding Principles and Essential Components for IEN bridging programs and a Self Assessment Guide for schools to evaluate their programs by indicating their level of achievement of each essential component. Momentum was created for accrediting IEN bridging programs. Accreditation is recognized worldwide as an objective method to assess professional education programs, helping institutions to identify strengths and opportunities for improvement that can guide decision making and promote excellence.
"Nurses play a vital role in our health care system," said the Honourable Jane Philpott, Minister of Health. "That is why the Government of Canada is pleased to support this initiative that will further enhance bridging programs for internationally educated nurses, and ultimately contribute to improvement of health care in Canada."
For nearly 30 years CASN has maintained a national, voluntary accreditation program for schools offering baccalaureate degrees in nursing. CASN is eager to use these principles to develop an accessible accreditation process for IEN bridging programs that recognizes the uniqueness of bridging education. Accreditation would promote consistent, high quality programming for IEN bridging education across Canada.
This CASN project will be carried out over an 18 month period involving two phases. The first phase is to create the accreditation standards, and the policies and procedures required to complete accreditation. The second phase, beginning in 2017, will be to pilot the accreditation program and evaluate all aspects of the program. The project will be guided by an 18 member advisory committee with expertise and experience in IEN bridging education, competency assessment, regulation, policy and accreditation.
For any questions about this project please contact Kristine Crosby, Special Projects Manager at kcrosby@casn.ca.