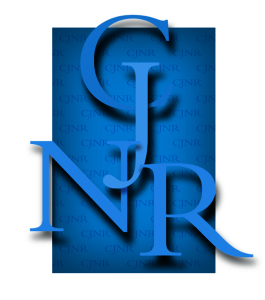 CJNR (Canadian Journal of Nursing Research) is a quarterly peer -reviewed journal published bythe Ingram School of Nursing, McGill University, dedicated to scholarship innursing and health care in Canada and internationally. We are proud to be oneof the most downloaded journals in the Ingentaconnect.com collection. Over thepast four and a half decades we have published articles from both leading andemerging scholars, worldwide. 
CJNR publishes qualitative, quantitative andmixed-methods research and manuscripts on methodological innovations, conceptualmodels and integrated reviews that advance the nursing discipline alongclinical, research, administrative and educational arms ofpractice.   An essential aim of the journal is to promote knowledgeof the biological and behavioral sciences that can contribute to theadvancement of clinical practice in Nursing.  The second aim is to promotenew models of inter and intra-professional practice that allow for the clinicalactualization of nursing practice. 
Thus, CJNR seeks scholarly research in health andillness across the developmental lifespan that
promotes  the theoretical and empirical knowledge base of Nursing
translates scientific findings  in the biological, behavioral andsocial sciences  into clinical and educational Nursing practice
provides scholarly evaluations of methodological approaches that  capture phenomena of practice
 
CJNR also welcomes research that evaluates novel waysto deliver effective healthcare in which nurses are enabled to practice tothe full scope of their knowledge and skills.  
In addition, CJNR welcomes rigorous systematicreviews, scholarly papers on diverse topics, and well-designed pilot studies.  
For more information please contact: 
Mary Grossman, PhD
Content Development Editor, CJNR (Canadian Journal of Nursing Research) 
Email: cjnr.nursing@mcgill.ca
Web site: www.cjnr.mcgill.ca
Manuscript submissions: cjnr.msubmit.net