Congratulations to the 2022 CASN Award Winners

Excellence in Nursing Education (TENURED)
Tracey L. Clancy RN, PhD - University of Calgary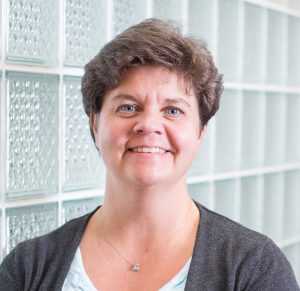 Tracey Clancy is a distinguished, multi-award-winning educator and national 3M award nominee, who has had local, national, and international impact. Tracey has exerted positive influence in her faculty teaching, mentorship, and leadership: she is a compelling educational leader; she has developed innovations such as simulated teaching development experiences and an integrated orientation system to support new faculty integration and development; she has implemented a model of faculty learning communities that sustain scholarly development and inquiry in the faculty; and she has developed a system of micro credentials to promote evidence-informed teaching and excellence in nursing education. This latter innovation has attracted national interest within and outside of nursing education. Tracey has provincial and national collaborations and an international profile with nursing educators and administrators in the state of Qatar.
Tracey leads and participates in diverse educational research studies. Her latest funded project explores the influence of debriefing on metacognition in undergraduates. She is part of an interdisciplinary research team exploring relationships between peer mentorship, mental health, and academic success in graduate education. Tracey's sustained scholarship has had considerable reach. She has published 25 peer-reviewed articles, including 3 co-authored institutional guides to support teaching and learning. She has given 30 oral conference presentations, 14 poster presentations, 16 academic workshop presentations, and 9 invited presentations. Her integrity, authenticity, humility, and compassion are evident in her visionary contributions towards creating inspiring educational environments that strengthen and sustain excellence in nursing education.
Excellence in Nursing Education (NON-TENURED)
Laura A. Killam, RN, MScN - Cambrian College of Applied Arts & Technology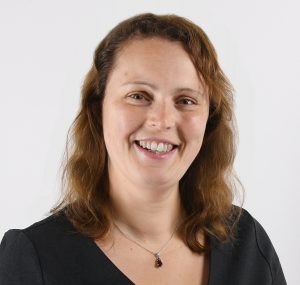 Laura works tirelessly to improve nursing education through student-centered teaching and leadership. Laura is the recipient of doctoral scholarships and grant funding for her work on co-creation within nursing education. Co-creation means sharing decision-making power with students over course design. Sharing power with students is aimed at reducing oppression, promoting inclusivity, and making learning memorable. She believes that learner-educator co-creation builds meaningful relationships, promotes critical thinking, and develops student evaluative judgement. Over the course of her career, she has co-created rubrics, assignment instructions, components of the syllabus, elements of exams, and simulations. To influence educational policy, Laura actively engages in service at an institutional and international level. Her INACSL, Can-Sim and eCampusOntario involvement are all aimed at improving education. Laura's research in authentic assessment has enabled her and others to overcome challenges with student-centered assessment. Developing a supportive network, publishing 18 times in peer-reviewed journals, and extensive conference presentations at local (n=28), provincial (n=15), national (n=18), and international (n=14) peer-reviewed events has enabled her to impact education through knowledge dissemination. For example, her gamification work was implemented with undergraduates at Cambrian College and Nipissing University then used to improve engagement in a graduate student conference at Queen's University. As Cambrian's Innovation Champion, Laura evaluated simulation, gamification, and innovative assessment approaches. Her primary focus was on helping others implement evidence-based practices in their teaching. She leads, develops, and supports a culture of scholarship at Cambrian College through journal clubs and training others in conference presentation and research design.
Nursing Research Excellence Award
Michael McGillion, RN, PhD - McMaster University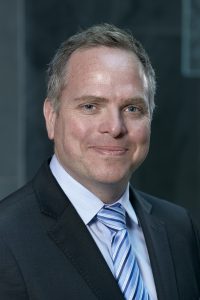 Dr. McGillion's accomplishments and research excellence are demonstrated through his sustained research activity for over decade in a substantive area of relevance to nursing practice which includes pain science and virtual nursing care delivery, graduate education and supervision, and world leading research. Michael was designated among the top scientists at McMaster through the prestigious distinction and title of University Scholar, 2019-2023. In the last 5 years along, he has secured $4.9 million in tri-council funding as a principal investigator and over $17.5 million in industry funding to support his innovative approach to nursing virtual care. Michael's track record for research dissemination is outstanding. Through an innovative system, his publications and knowledge product tools have been disseminated to over 38,000 active end users in 178 countries across 5 continents. He has published over 100 papers and has 3,800 citations. In his administrative role, his leadership has   resulted in our graduate students securing eight CIHR doctoral/Vanier Scholarships (last 7 years) years; our faculty have also realized tremendous funding success with his mentorship. Dr. McGillion has led the world's largest clinical trials in nursing virtual care to date. He is the recent recipient of the largest Canada (CFI-JELF) infrastructure grant across 50 Canadian Universities. Dr. McGillion is an internationally-recognized nurse scientist who has strengthened the profile of nursing research within academic service and business sectors. His research excellence has built much needed capacity in nursing developing a new generation of nurse scientists, fulfilling a critical need in Canada today and the nursing workforce.
Academic Administrative Excellence Award
Joanna Pierazzo, RN, MScN(ACNP), PhD - McMaster University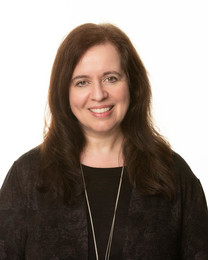 Dr. Pierazzo is Associate Professor and Assistant Dean, Undergraduate Nursing Programs, in the School of Nursing (SON) at McMaster University. Dr. Pierazzo is truly an academic administrator who has embraced significant challenges and who has strengthened the quality of nursing academic programs. In partnership with the Faculty of Health Sciences Indigenous Health Initiative, Dr. Pierazzo initiated integration of indigenous health knowledge throughout our undergraduate curricula. She led the development of a new innovative level 4 professional practice tutorial model to foster a more student-centered approach to learning, renewal of our service-learning curricula, as well as introduction of the social determinants of health for first-year learners. During the COVID-19 pandemic, Dr. Pierazzo re-organized 3 BScN program plans to remote, blended and in person delivery models, ensuring rigor and continued integration of science, Problem-Based Learning, and clinical practice. During the pandemic, Dr. Pierazzo also tackled the resolution of two separate program application processes to nursing for potential undergraduate learners across our collaborative sites, which has resulted in our new 'One Admission' process. In parallel, Dr. Pierazzo led the SON through three successful academic program reviews with CASN, CNO, and IQAP. Dr. Pierazzo has championed innovative approaches to enhance quality of students' learning experience during the pandemic. In collaboration with CASN, Dr. Pierazzo and colleagues developed a serious gaming learning program to support the development of community health nursing competencies. In summary, Dr. Pierazzo exemplifies outstanding commitment to overcoming challenges and the development of innovative strategies to strengthen the quality of nursing education.
Wendy McBride Award
Linda Ferguson, RN (ret), PhD, FCNEI, ProDir - University of Saskatchewan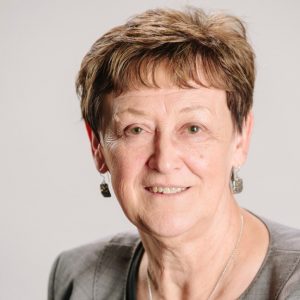 Dr. Linda Ferguson is a Professor Emeritus at the University of Saskatchewan. Linda has been a nurse educator since 1969, working first at Saskatchewan Institute of Applied Sciences and Technology (SIAST) and then at the College of Nursing in the University of Saskatchewan.  Linda has diverse education experiences, teaching theory and clinical courses at the undergraduate level, and delivering in person and remote education at the masters and PhD level.
Dr. Ferguson's own funded research is related to nursing education, with a focus on effective teaching strategies, including interprofessional education, preceptorship/mentorship, and workplace learning for students, nurses, and internationally educated nurses. She has received numerous awards and grants, including a Canadian Foundation for Innovation (CFI) grant to implement a research suite within her institution, including a focus group room, individual interview room, and research work room.
Linda has a strong track record of academic and professional leadership. She served as Acting Associate Dean, Saskatoon campus, and oversaw the BSN academic program for all six College of Nursing sites. She has assumed an active role in the nursing profession, including adopting leadership roles in CASN and completing nine accreditation site visits since 2019, of which eight were as team lead. Overall, Dr. Ferguson is an established and experiences nurse educator with a wealth of academic and professional experience. Linda has exemplified excellence in nursing education and has been a passionate advocate for nurses and nursing.
Ethel Johns Award
Margaret Edwards, PhD, RN, FCAN - Athabasca University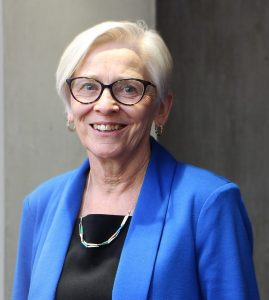 Dr. Margaret Edwards has made an indelible contribution to the advancement of nursing education, the nursing profession and the quality of care delivered to Canadians. A registered nurse, nurse educator, scholar, author and senior academic leader, Margie, as she is so well known, is a respected colleague and team builder, and as passionate about enabling those around her to achieve more by working together as she is about breaking down barriers that stand in learners' way. She blended innovation, vision and drive to augment teaching and learning, generate new knowledge, expand programming and build the educational foundation necessary to strengthen nursing's capacity to respond to rapidly changing and increasingly complex demands. Dr. Edwards spearheaded creation of a groundbreaking women's health centre in Calgary, co-authored books about nursing informatics and developing exemplary online education, and, in increasingly senior academic leadership roles at Athabasca University, was on the forefront of developing responsive online programs that opened opportunities for thousands of nurses. She served as Dean of the Faculty of Health Studies for almost a decade and played a key role in launching AU's Master of Health Studies, Master of Nursing: Generalist and Master of Nursing: Nurse Practitioner programs, which meet vital needs in graduate nursing education. Dr. Edwards's continuing impact is evident across Canada, in the many AU colleagues who are now in leadership roles of their own, in graduates who work in every facet of nursing, and in her role as founding Vice-President of the Alberta Association of Nurses.