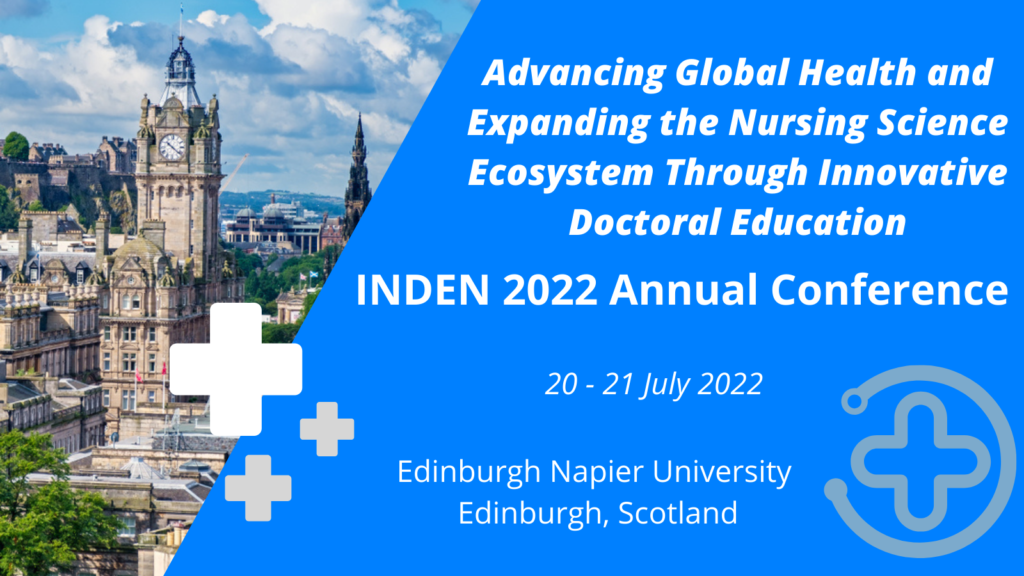 The International Network for Doctoral Education in Nursing (INDEN) will be hosting its Educational Conference 2022 on the beautiful Edinburgh Napier University Craiglockhart Campus in Edinburgh, Scotland, on 20-21 July 2022.
In case you are not aware, INDEN is a non-profit professional association dedicated to advancing quality doctoral nursing education globally. Its vision is to provide quality doctoral nursing education that is available and accessible to all nations. INDENs values are respect, diversity, integrity, and solidarity.
The theme for this year's conference is Advancing Global Health and Expanding the Nursing Science Ecosystem Through Innovative Doctoral Education. The conference website can provide more information regarding the educational schedule with many world-renowned speakers, registration, hotel and venue information, transportation, and the many available sponsorship opportunities.
The schedule comprises more than 40 presenters from eight (8) countries. There are seven (7) panel sessions, four (4) abstract sessions, and a rapid-fire presentation session that you should not miss.
Several sponsorships are also available that allow a connection with nursing faculty and students from around the world.
Click here to find out more information and to register for the conference.