Congratulations to the 2021 CASN Award Winners

Excellence in Nursing Education (TENURED)
Christina West, RN, PhD, University of Manitoba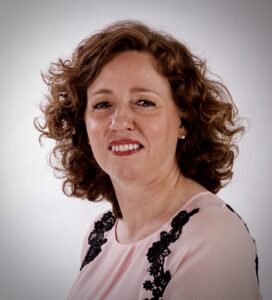 Since joining the University of Manitoba in 2013, Dr. Christina West has obtained over 1 million dollars in research funding, published 17 peer-reviewed publications, given 13 oral conference presentations, 10 poster presentations, and 24 invited presentations. While these are impressive accomplishments, the creative mentorship initiatives she has led with graduate students and faculty mentors represents one of the most significant aspects of her scholarly work. Dr. West has led several initiatives which have involved reciprocal mentorship of graduate students within an intensive, experiential learning process at international qualitative health research conferences. Dr. West is passionate about mentoring students as future researchers and has demonstrated a commitment to this through these initiatives, as well as by supporting students in leading research studies associated with these initiatives. Due to her strength as a qualitative researcher, she teaches Advanced Philosophy for Nursing Science, Qualitative Research Methods, and Evidence Informed Practice at the masters and doctoral level. Dr. West works to integrate equity, diversity and inclusion in her teaching, which has included Indigenous knowledge, Black feminist literature and critical race theory. Her commitment to continually improving nursing education, both in the classroom and the learning environment beyond the classroom is what makes Dr. West an excellent candidate for this award.
Excellence in Nursing Education (NON-TENURED)
Madeleine Buck, N., M.Sc.(A), CCNE, McGill University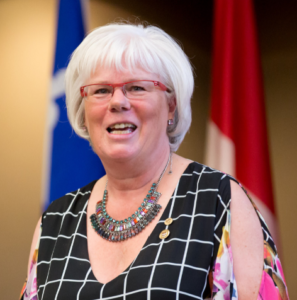 Madeleine Buck has made significant contributions to nursing education for over 30 years. During her tenure at McGill University, she has served as BScN Program Director (for 18 years), Co-Chair of Undergraduate Curriculum Council, member of the Education and Administrative Leadership Group, and contributor to multiple educational initiatives. She has taught thousands of undergraduate and graduate nursing students during her career and has been recognized as an honorary member of the Canadian Nursing Students Association for her support of nursing student leadership. As a former chair of the CASN Accreditation Bureau and ongoing assessor, including participant in the development of the Nurse Practitioner accreditation program, she has contributed to ensuring that high standards of excellence in nursing education are supported. As lead Canadian editor of a Nursing Fundamentals textbook, she has worked tirelessly to ensure that students are provided with the most up-to-date and evidence-informed resources. Her keen interest in global health has led to multiple nursing graduate student projects in the Global Health Program at McGill. She founded McGill Nurses for Highlands Hope in 2006 to partner with nurses in Tanzania. Within this relationship, she has spearheaded multiple bilateral initiatives in support of nursing and allied health professional education. A most recent project, funded by Grand Challenges Canada Stars in Global Health, involved developing and implementing a youth peer health education program dealing with sexual health to 500 youth and 200 teachers in 20 primary schools. Locally, provincially, nationally, and internationally, Madeleine Buck has made long-lasting contributions.
Nursing Research Excellence Award
Roberta L. Woodgate, RN, PhD, Tier 1 CIHR Canada Research Chair, University of Manitoba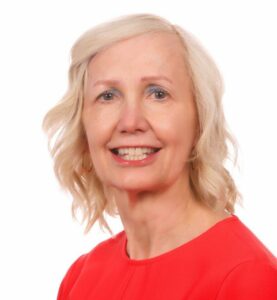 Dr. Woodgate is a Tier 1 Canadian Institutes of Health Research (CIHR) Canada Research Chair in Child and Family Engagement in Health Research and Healthcare and a Distinguished Professor in the College of Nursing at the University of Manitoba. She is a distinguished multiple award-winning and highly acclaimed research scholar.  She has been involved in the procurement of over $46 million dollars in research grant funding as principal investigator or co-investigator since her faculty appointment in 2000. Dr. Woodgate has been a leader in engaging children and families in research, applying innovative approaches that amplify the voices of children and families most affected by the research. She has embraced a human rights-based approach that views the highest attainable standard of health as a fundamental human right and promotes children's right to participate and freely express their opinions and experiences, in accordance with their evolving capacities. She is passionate about sharing her research findings, having published over 150 peer-reviewed scholarly research articles, and delivering hundreds of peer reviewed papers at scientific meetings and being frequently asked to deliver keynote presentations. Dr. Woodgate has developed innovative knowledge translation and exchange approaches to disseminate her work, partnering with youth and their families to ensure their voices are presented in authentic accessible ways. She has developed a reputation as a world class leader in child health and patient engagement and is highly sought out and valued for her expert contributions in research, service delivery and policy development at local, national, and internationals levels.
Academic Administrative Excellence Award
Lorna J. Butler, RN, PhD, FCAN, University of New Brunswick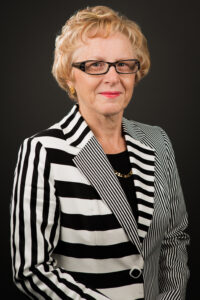 Lorna Butler's career has been about taking risks to position nursing in places where we have never been and to ensure that our contribution to society is visible and high profile through the communities in which we serve. She was the first Masters prepared clinical nurse specialist in Nova Scotia (NS) and after her doctorate, the first nurse with a PhD hired full time in acute care. She would say that her greatest contribution has been the use of technology to create access to nursing education locally, nationally and in the circumpolar north. Referred to as Learn Where You Live Dr. Butler led the delivery of nursing curricula in rural and remote regions of Saskatchewan and the circumpolar north, using remote presence technology [robotics]. This was the first, worldwide, to use robotics for undergraduate nursing students. With her leadership, U of S transformed access to graduate nursing education using virtual platforms that saw enrolment doubled and access geographically dispersed across Saskatchewan. At UNB the graduate program is in the process of changing with 70% of all courses now distributed virtually. She recently led an initiative to advance forensic nursing education in Canada. Created and published the role of a Strategist for Outreach and Indigenous Engagement to move nursing forward in a way that could influence policy development and decisions that were forwardlooking and inclusive of the recommendations of the Truth and Reconciliation Commission. A strategic priority at UNB is a redesign of the Indigenous nursing program which she is supporting.
Wendy McBride Award
Landa Terblanche PhD, RN, Trinity Western University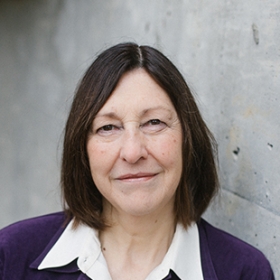 Dr. Landa Terblanche has contributed to nursing education in Canada in innumerable ways, with a quiet leadership style premised on excellence in nursing and regard in relationships, whether with students, colleagues and peers, or senior academic administration. Since 2008, she has conducted more than sixteen Accreditation Reviews, as team member and as a Team Leader, including the review of an international program. She served on CASN's Canadian Accreditation Bureau from 2016 – 2019, in addition to the CASN Accreditation Working Group on Competency Guidelines (2010 – 2012), the CASN Standing Committee on Education (2009 – 2013). In assuming these responsibilities, Landa provides strong leadership, drawing on her broad, international background in nursing education leadership; clinical leadership; and mental health nursing. During accreditation site visits, she is always well prepared and demonstrates concern for fairness, openness and integrity. She consistently and kindly mentors less experienced reviewers. In addition to her contribution to the CASN Accreditation Program, Dr. Terblanche's dedication to quality nursing education is demonstrated through her service, awards, and scholarship. She has provided longstanding leadership as Chair and Co-Chair for the BCCNM Education Program Review Committee (since 2008 to today). Her excellence as an educator was recognized with the 2008 Davis Teaching Award at Trinity Western University, where she has served on many university committees over the years. Her scholarship is oriented toward nursing education, generating new knowledge in under-researched areas like psycho-dynamic role identity of nursing students during preceptorship and nursing practice education in correctional settings.
Ethel Johns Award
Jane Tyerman RN, PhD, CCSNE, University of Ottawa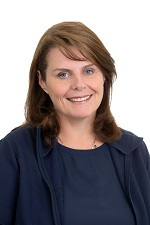 Dr. Tyerman's exemplary contributions to nursing education span scholarship, service, and teaching. Especially during the pandemic, she has provided nursing programs with virtual clinical experiences proven to be effective alternatives to traditional clinical placements. These virtual clinical experiences allowed nursing students to continue to progress through the nursing program, many of whom would have faced delays in graduation. She has developed and generously provided over 90 virtual simulations addressing clinical situations from pediatrics, maternal-child, mental health, medical-surgical, and community. These virtual simulations are rooted in educational pedagogy, including cognitive load theory, selfregulated learning theory and gaming theory. All games adhere to AODA regulations and are available in both French and English languages. To ensure virtual simulations are a viable option for any nursing program, Dr. Tyerman and her colleagues at CAN-Sim offer virtual simulation design and development workshops. In the past year, over 80 nurse educators from across Canada have taken part in these workshops. To advance simulation as pedagogy, Dr. Tyerman leads funded and unfunded research in all areas of simulation-based experiences. From earlier work in prebriefing, to current work in preparing facilitators for debriefing in virtual environments, her research adds significantly to the body of literature. She leads the CAN-Sim research interest group, where members are mentored in conducting quality research. As a well-known authority in simulation-based education, Dr. Tyerman acts a reviewer for numerous journals and has been the guest-editor for the Clinical Simulation in Nursing Journal. She encourages and supports novice educators in research and publication.