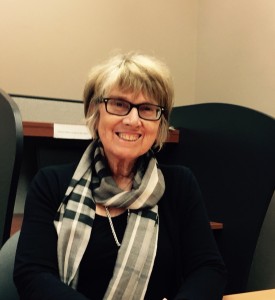 Dr. Heather Laschinger, recipient of the 2015 CASN Award for Excellence in Nursing Research, has passed away on October 29, 2016 after a prolonged illness. She was 71 years old.
Dr. Laschinger was a prominent nurse educator and researcher in Canadian nursing education. She had a groundbreaking career as an educator, administrator, and researcher. Nursing education has lost one of its finest researchers and scholars.
For over 25 years, Dr. Laschinger studied workplace conditions that enable optimal professional practice of nurses, which in turn promotes positive nurse and patient outcomes. The research involved collaboration of both academic researchers and stakeholders in the field of nursing/health services delivery and resulted in a large body of policy relevant published work that is nationally and internationally recognized in the fields of nursing, health services, and management. The results of this research have been used to inform workplace practices in healthcare work settings worldwide. She has received prestigious national and international awards for her work in academic and professional communities, including the Distinguished University Professor Award and Hellmuth Prize at Western University and fellowships in the Canadian Academy of Health Sciences and the American Academy of Nursing.
Dr. Laschinger published many articles in peer-reviewed journals, several books, more than a dozen book chapters, and hundreds of presentations at scientific meetings. Dr. Laschinger was a research leader in Canada and internationally, a role model, and an exemplary research mentor.