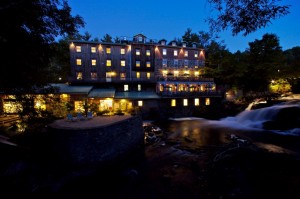 CASN Academic Leadership Retreat
The CASN Academic Leadership Retreat is an intensive two day workshop that will equip attendees with strategies for exercising effective leadership. This retreat is held at the Moulin Wakefield Mill in beautiful Wakefield, Quebec, just 25 minutes from downtown Ottawa.  With very limited registration, the Academic Leadership Retreat offers an intimate setting in which participants' learn from administrative experts and retreat facilitators Sheila Devine and Sheila Brown and have plenty of opportunities to network.
To learn more about the location and the Moulin Wakefield Mill, please see their website at:http://www.wakefieldmill.com/en/home.aspx
Academic Leadership Retreat Level I
The CASN Academic Leadership Retreat is designed for faculty in or aspiring to administrative positions.  The Retreat helps participants to build the necessary skills required by high-level administrative positions and provides strategies to strengthen the voice of nursing within and beyond the academic institution.
Academic Leadership Retreat Level II
The Level II Leadership Retreat has been created in response to requests from past participants to further develop the knowledge and skills acquired in Level I, or academic nurses who already have some experience in a high-level administrative role. This Retreat will examine topics such as accommodations and conflict management in greater depth than the Level I Retreat. New ground in leading change and creating a positive and productive environment will be explored.