Over the pas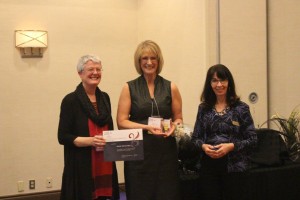 t eight years, Dr. Tapp has led the Faculty of Nursing at the University of Calgary through a period of unprecedented change and challenge not unlike the administrative complexities that have confronted other nursing deans in recent years.  A doubling of enrolment in both graduate and undergraduate programs in conditions of concerns around fiscal sustainability has created constant challenges. Other challenges are recruitment and retention of highly qualified faculty, shortages of the number and quality of clinical placements, recruitment of outstanding researchers to lead master's and doctoral supervision and research training, and shortages of physical space for research and teaching enterprises within the Faculty.
Dr. Tapp led the Faculty in a complete revamping of the BN curriculum, a new curriculum that was affirmed by the future-oriented recommendations for nursing education that later emerged from the C.N.A. Expert Commission report "A Nursing Call to Action" in 2012.
A new senior administrative team at the University of Calgary launched an ambitious vision statement and academic and research plans.  The aspirational "Eyes High" mission to become one of Canada's top five research universities has galvanized our campus and the Faculty of Nursing toward three areas of focused activity:  research and scholarship, quality and breadth of learning, and integration of the University and community.
Dr. Tapp has skillfully navigated this dynamic and complex context. The evolution of the Faculty over the past decade is attention to the accompanying culture shift for faculty and staff resulting from the strategic directions undertaken.