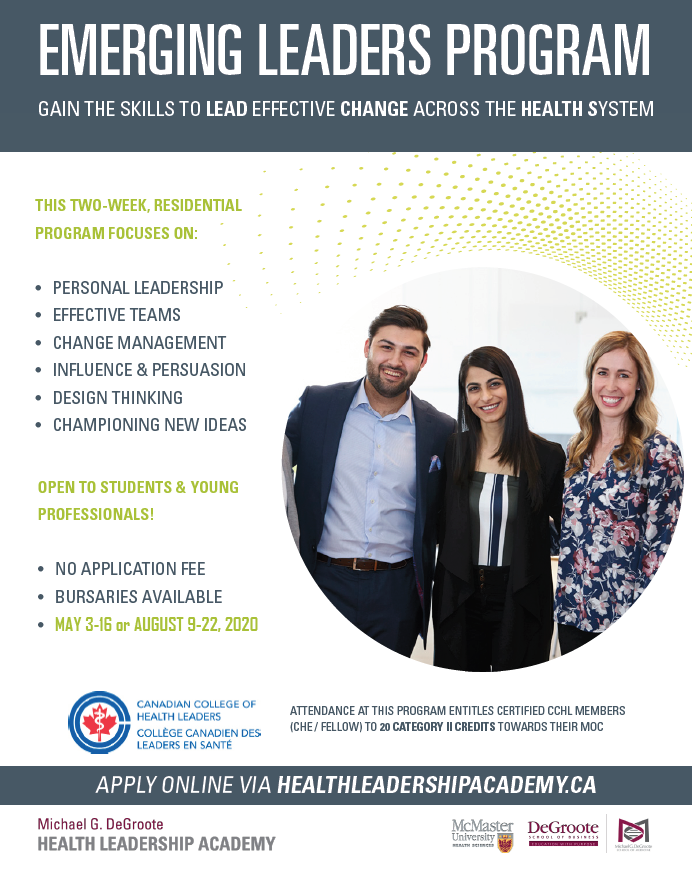 GAIN THE SKILLS TO LEAD EFFECTIVE CHANGE ACROSS THE HEALTH SYSTEM
ELP is a two-week intensive, residential, leadership program for students and young professionals seeking to effectively develop their leadership capabilities. Now accepting applications for the 2020 Spring (May 3-16) and Summer (August 9-22) offerings of the program.
Apply online via healthleadershipacademy.ca
Core sessions include topics like Characteristics & Qualities of Leaders, Effective Teams, Decision Making & Problem Solving, Mentorship & Coaching, Foresight & Innovation, Design Thinking, Change Management, Presentation & Persuasion, Management & Finance Essentials, Cultural Impact and Its Dynamic Role in Leadership. A playlist of student testimonials can be viewed here. No application fee.