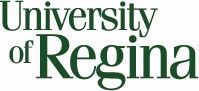 3rd Canadian Doctoral Nursing Network Conference – June 8-10, 2016
University of Regina  –  Regina, Saskatchewan, Canada
Please visit our website for full conference details:  www.cdnnetwork.ca
Goals of the Conference:
To provide students with the opportunity to present their dissertation work. Bring together Registered Nurses engaged in doctoral research for networking, scholarly discussions, and learning opportunities. Provide support, encouragement and mentoring of doctoral students.
Intended audience: The conference is designed for Registered Nurses at any stage of their doctoral journey and from any discipline (for example, an RN who is engaged in doctoral studies in education, nursing, rehabilitation sciences, etc.)
Keynote Speakers:  Dr. Colleen Varcoe – UBC  & Dr. Alex Clark – University of Alberta
If you would be so kind as to let us know if you can post this information in your website and newsletter, it would be greatly appreciated.