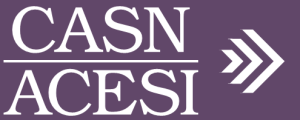 The NCLEX-RN® is the property of the National Council of State Boards of Nursing (NCSBN), the licensing body for nurses in the United States. Voting members of the NCSBN are the 59 State Boards of Nursing. Although provincial and territorial regulatory bodies in Canada have become associate members of this organization, they are ineligible to vote or to sit on the NCSBN Exam Committee (https://www.ncsbn.org).
The nursing activities tested by the NCLEX-RN® are listed in a detailed test plan. An analysis of the current test plan (2013) revealed that only 35% of the competencies required by Canadian regulators are tested. Secondly, a careful review of the nursing activities showed that many activities tested are based on legislation, policy or guidelines in the U.S, or American health care delivery. The purpose of this document is to illustrate the latter issue.
The nursing activities in the NCLEX-RN® test plan are organized into categories and subcategories. While there is American-based content in a number of these, the Management of Care subcategory, which represents 17-23% of questions on the exam, is by definition health system based. A number of activities in the subcategory Safety and Infection Control (9-15% of questions), and in the category Health Promotion and Maintenance (6-12% of questions) are also situated in the specific legislative, policy, and health system context of the United States.
Download Full Document – The NCLEX-RN® Is an American Exam