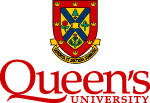 The Queen's Joanna Briggs Collaboration (QJBC) for Patient Safety invites you to attend the Joanna Briggs Institute (JBI) Comprehensive Systematic Review Training program July 6-10, 2015, in Kingston, Ontario.
Examine the nature of evidence and its role in healthcare to further understand how evidence transfers into health care practice. The course provides participants with rigorous methods and tools to appraise and synthesize evidence from research literature and documentary sources. Participants gain hands-on experience using JBI software tools to draft a systematic review protocol, including identifying a question, searching, retrieving and selecting research for the review. Students critically analyze sample quantitative and qualitative research and expert opinion papers as part of the review process and use software to perform a meta-analysis and meta-synthesis of selected studies.
This 5 day comprehensive workshop is conducted by a team of skilled, JBI certified instructors:
Christina Godfrey, RN, PhD, Assistant Professor, Co-Director and Senior Methodologist, QJBC,
Kim Sears, RN, PhD, Assistant Professor and Deputy Director, Health Care Quality, QJBC; Co-Director, Master of Science in Healthcare Quality
Rosemary Wilson, RN (EC) PhD, Assistant Professor, Deputy Director, Clinical Practice, QJBC
Amanda Ross-White MLIS, Librarian, Bracken Health Sciences Library, QJBC
The program is offered at $1500 (+ HST) per participant which includes instruction, course materials, JBI software license, refreshments and lunches. Successful participants will be certified to publish systematic reviews for the JBI Database of Systematic Reviews and Implementation Reports.
Delivery of the program depends on meeting required enrollment. The number of registrants is capped to allow optimal interaction among the instructors and participants. We encourage you to register as soon as possible. Details are posted on the QJBC website at: http://www.queensu.ca/qjbc/systematic-review-training.  If you require any further information about the workshop, please do not hesitate to contact the QJBC office.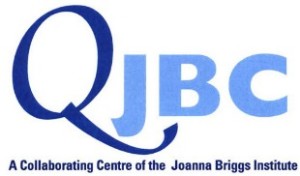 Queens Joanna Briggs Collaboration for Patient Safety
School of Nursing, Queens University
92 Barrie Street, Kingston Ontario, K7L 3N6
qjbc@queensu.ca
613 533-6000 x 78722